PROTOCAST INC. OFFERS RAPID PROTOTYPE TO PRODUCTION CASTINGS FOR A WIDE VARIETY OF INDUSTRIES.; SPECIALIZING IN NON-FERROUS ALLOYS.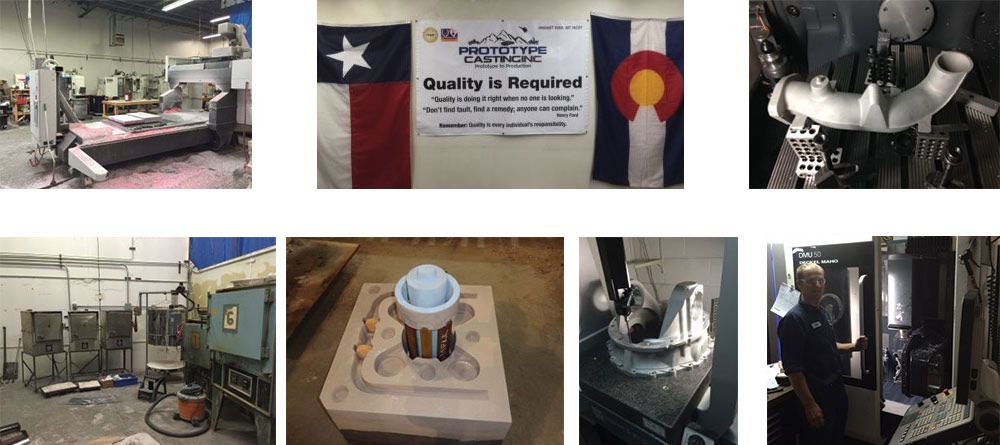 Here at Protocast Inc, since we offer Prototype to Production Casting & Machining, we specialize in providing our customers custom metal casting services for a wide range of applications and industries. We offer sand castings, permanent mold castings, die castings and investment castings just to name a few. We offer these services for aluminum, magnesium, and zinc castings.
Early involvement with our customers is an important step in the metal casting process. From a concept to the full production of a product, the staff and engineers at Protocast are ready, willing and able to assist you in exact design specifications. Let us be your metal foundry of choice.
Please chat with us here in the lower right corner of the website, or contact us by email or phone.
or 303-574-0060 and toll free – 855.231.8765