USING OUR IN-HOUSE TOOLING DEPARTMENT, WE CUT A HARD TOOL FROM EITHER STEEL, OR GRAPHITE.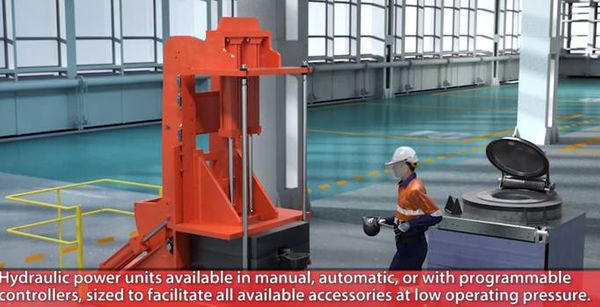 The tooling can be single or multi-cavity depending on part size and quantity requirements. Expected tool life can vary based on the tooling material and part geometry. As the name implies, Permanent Mold casting eliminates the cost of single use molds. Permanent Mold casting is a often an economical option for customers needing parts that would typically be small to intermediate sand castings. By eliminating the material and labor costs normally associated with sand casting, the casting costs can be made more affordable. Tooling for Permanent Mold casting is often less expensive than die casting since the metal is not under high pressure, and produces less stress on the tooling.
Advantages: Consistent geometry; durable tooling can produce thousands of parts; can rapidly produce hundreds of castings; excellent option between sand casting and die casting.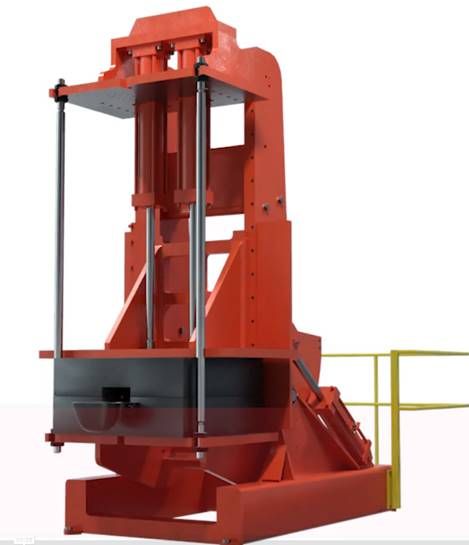 For future work here together, we have recently purchased our own production Permanent Mold machine. We wanted this process in house to help you our customer have a source for Prototypes & Production quantities. We can then apply what we have learned together on your smaller run parts and then run full scale volumes together for years as you need.
We took this next step for our business because we continue to innovate, listen to you our customers and aim for sustainable growth to manufacture more here in the USA under our facility. As we get operational, we will market more than just the information on the machine and what it looks like it our Shop, but as you are a valued customer, we wanted you all aware.
So, if you ever have Production needs please keep this in mind. Trying to make sure you all are aware of our growth here further for production needs from say 500-100,000 parts