WHEN AND WHY TO USE PROTOCAST INC.
Casting Resource
When you need to meet stringent project deadlines
To test for form, fit, and function – eliminate design flaws and other costly problems before production
When you need parts while ramping-up to full production
To simulate your die-cast parts before paying for expensive hard tooling
When you require high quality castings in quantities from 1 to 150,000 pieces per year
Machining
When you need castings post-machined to tight tolerances
When you need parts fully machined from stock
10 CNC Vertical Mills and 5th Axis machines
Founded in 1995, we've continued to evolve in an ever-changing industry as we approach our 30th birthday!
Office Tour
The prototype industry is driven by constant technological changes and advances and in order to stay at the top of the market, a metal foundry must excel at education, engineering know how, and managing risks in making something for the first time while meeting the challenging demands of you the customer. We benefit your business by speeding up your operations and helping you operate more efficiently.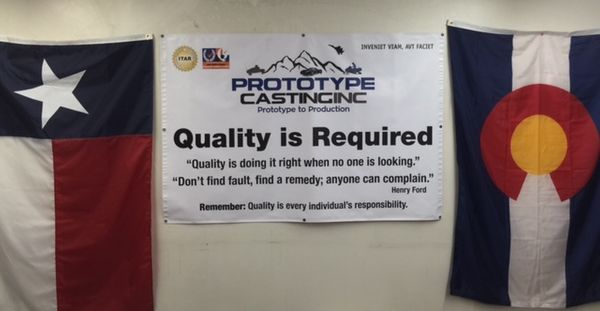 As a Foundry and Machine Shop, our efficient production of parts comes in the form of optimized planning and knowing that a project starts with the right choices in process, alloy and engineering design for the job. Depending on the application, an alloy must be determined and the most appropriate process will be chosen.
Let Protocast Inc. be your reliable partner in the field of metal casting as we highly value an excellent client relationship. We would like to act as your partner in development, sharing ideas in material choices, product designs and machining to achieve optimal casting through open dialogue. If you have specific questions, feel free to contact us at any time.