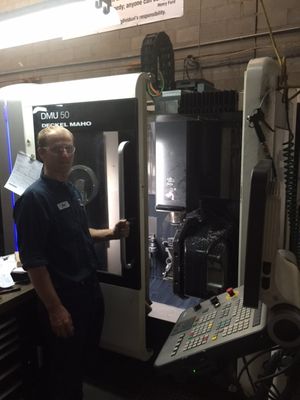 OUR FULL-LINE MACHINE SHOP FEATURES 8 VERTICAL MILLING MACHINES AND A 3+2 AXIS MILLING MACHINE.
Specializing in machining of cast prototypes means our machinists and engineers are experts in the unique challenges presented by castings.
Protocast, Inc. also has partnership agreements with local shops for specialty machining such as wire EDM, as well as, precision lathe work. We are fully capable of machining from stock "hogouts" or post-machining castings to tight tolerances. From aluminum to magnesium, zinc, and steel, we produce the highest quality parts with industry leading lead times.