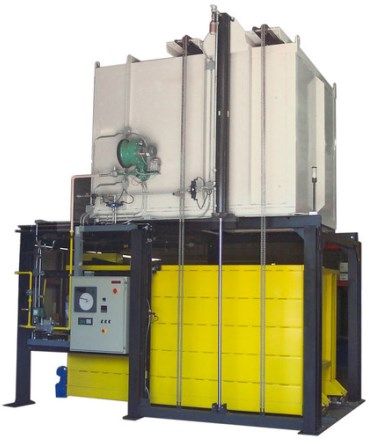 OUR FURNACE IS A KEITH MODEL 484860 1200 BOTTOM-DROP HEAT TREATMENT FURNACE THAT IS ONE OF THE LARGEST IN COLORADO.
Using our in-house heat treatment system, we are able to heat treat most aluminum castings to T6 condition in 2 to 3 days from receipt of parts. For our foundry customers this means that we are able to take the uncertainty out of lead times for parts that require heat treatment. For regional aluminum foundries it means they have another choice for heat treatment, with an increased envelope. Our heat treatment furnace is capable of handling parts up to 48″ x 48″ x 60″! That's the largest aluminum heat treatment option in the state of Colorado!
Advantages: Better lead times! Increased Capacity!